Vintage linens are ideal for making blinds and curtains and their handspun, homespun texture add an extra dimension to a room that modern fabrics do not have. 
Blinds
For small windows all you often need is one grain sack. If you cut this down the centre of the stripes you get a tramline effect and can also feature the handstitched seams.  On average sacks are 1m by 50cm so opened out are 1 metre by 1m.  But sizes vary so check the dimensions of the sacks.
We recommend lining a sack with a lighter weight fabric. Using velcro the blind can then be attached to a wooden batton above the window frame, so it is easy to remove for washing.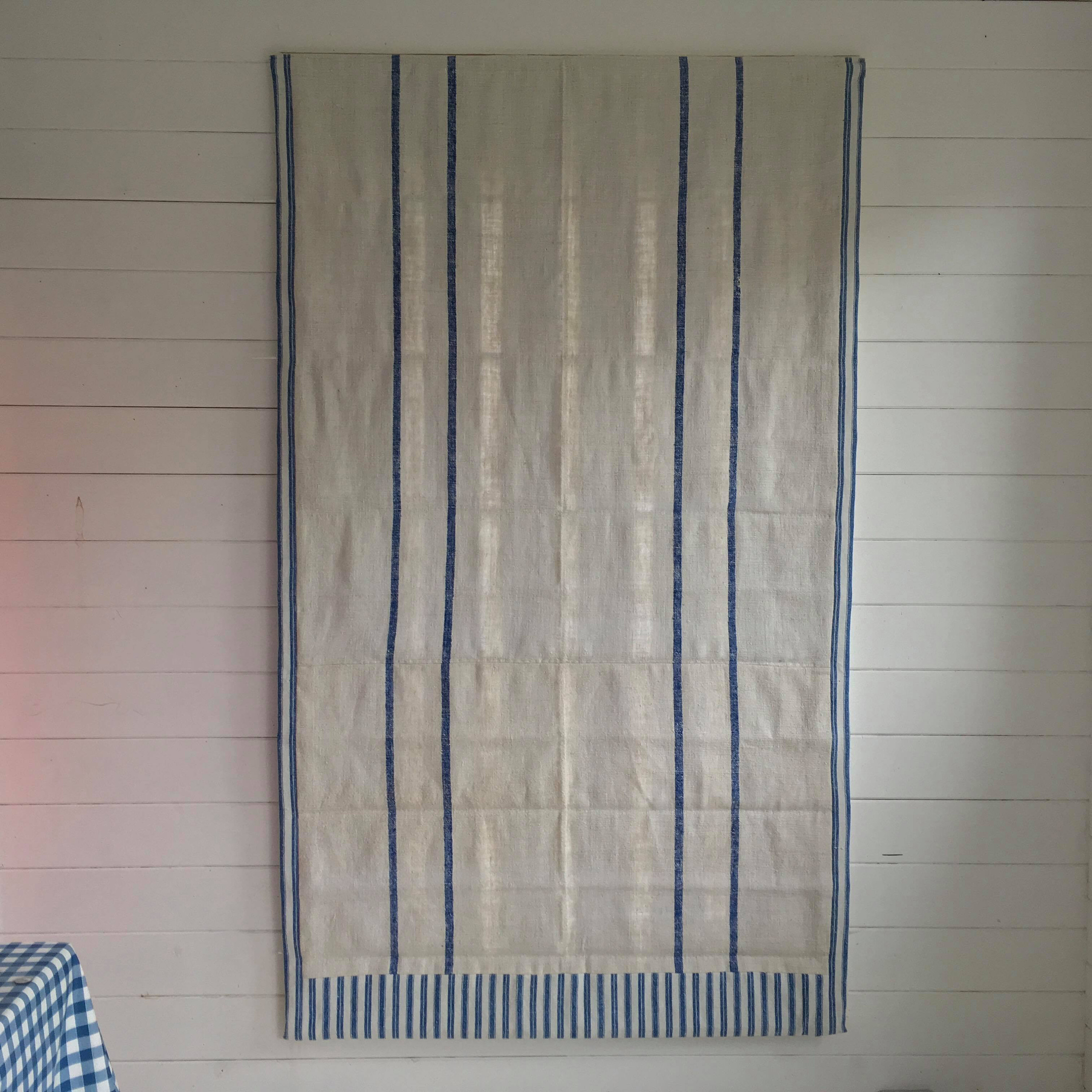 For larger or multiple windows we recommend using sheets. 
If you choose a dyed fabric sheet with a border you can use this as a border for your blinds.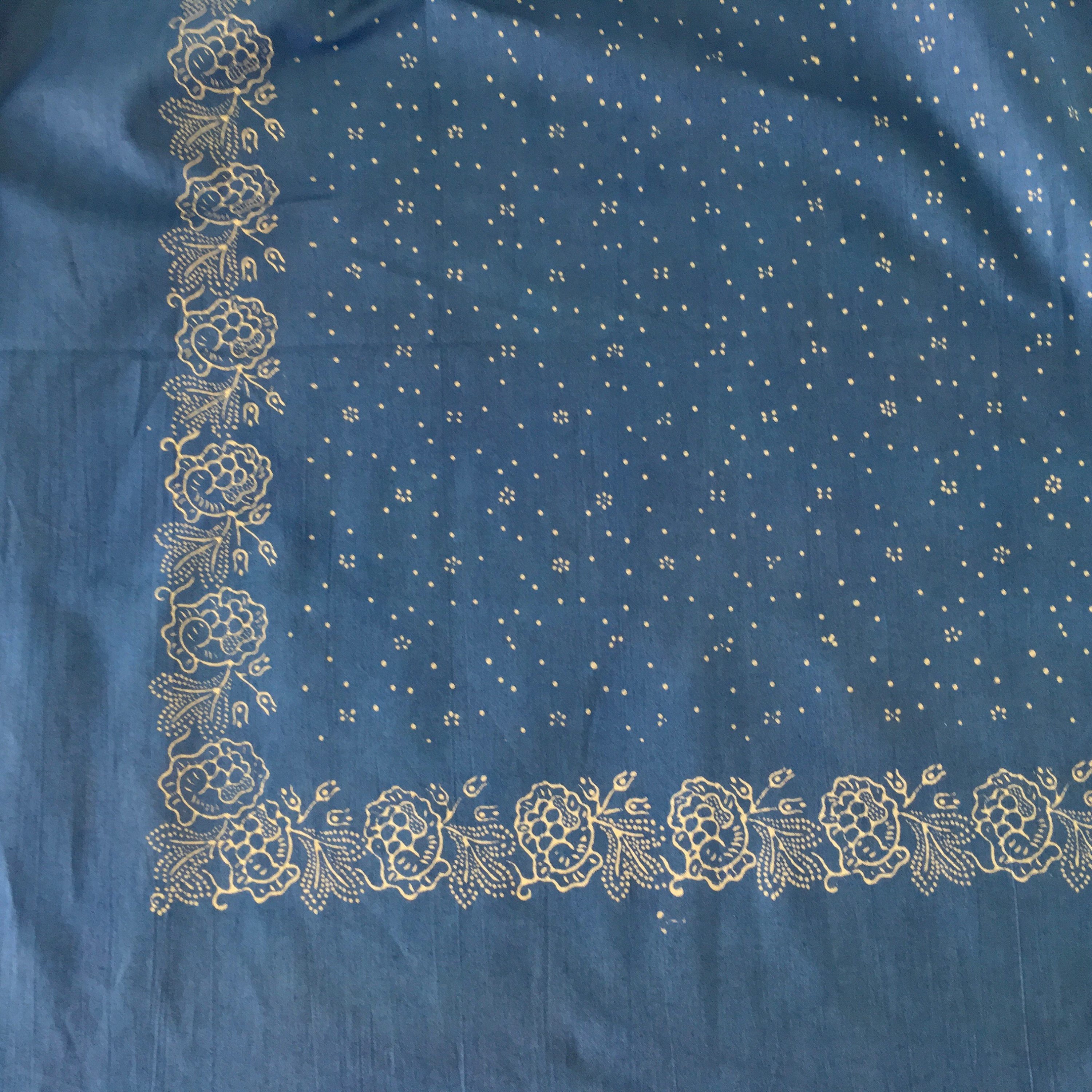 Curtains 
The sheets are perfect for creating short and long curtains as you can use one sheet to make two shorter curtains or two sheets for full length curtains. On average sheets are 150 x 200cm long.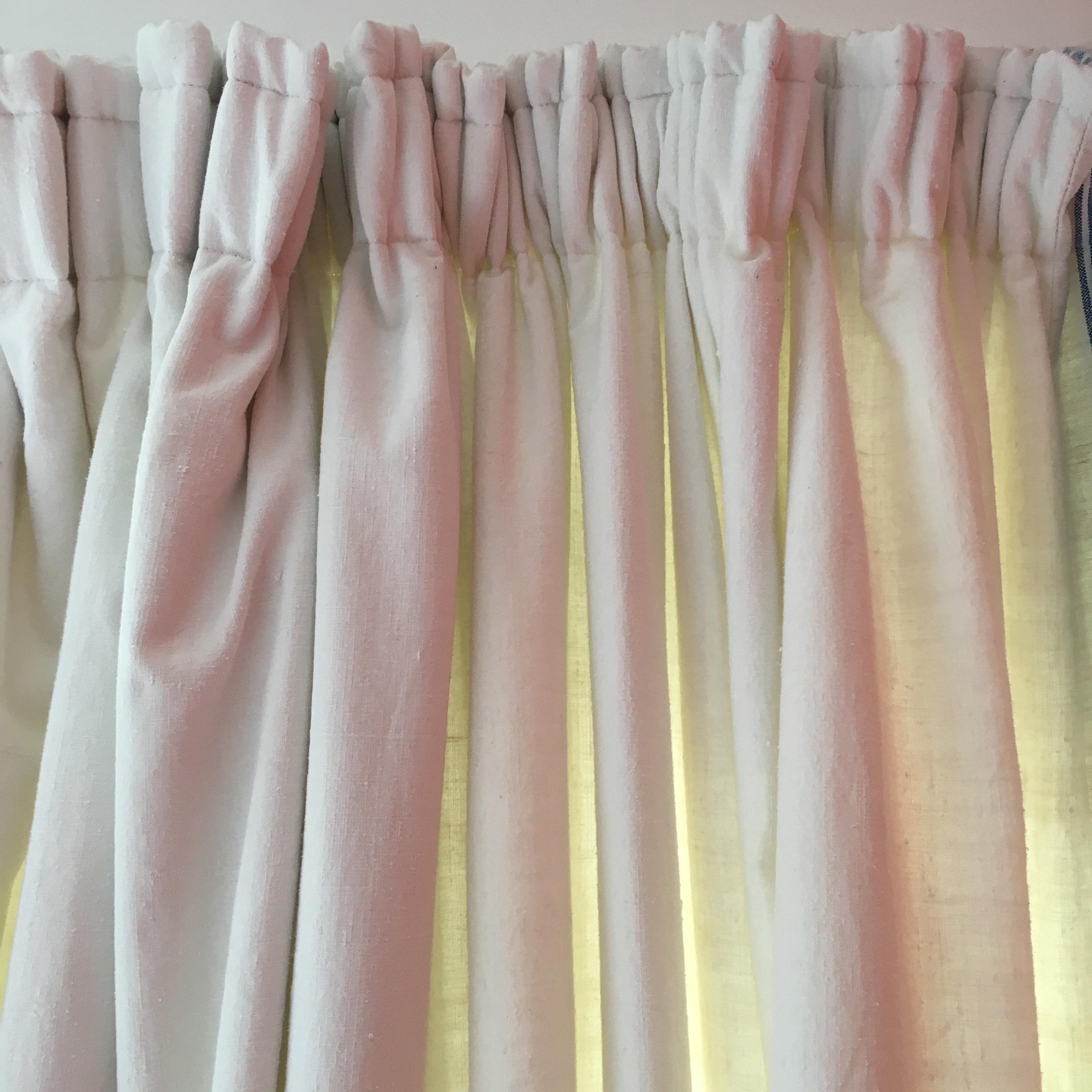 To bring in some colour you can create a striped border on your sheet curtains using a roll of stripy linen, choosing one that is a similar weight.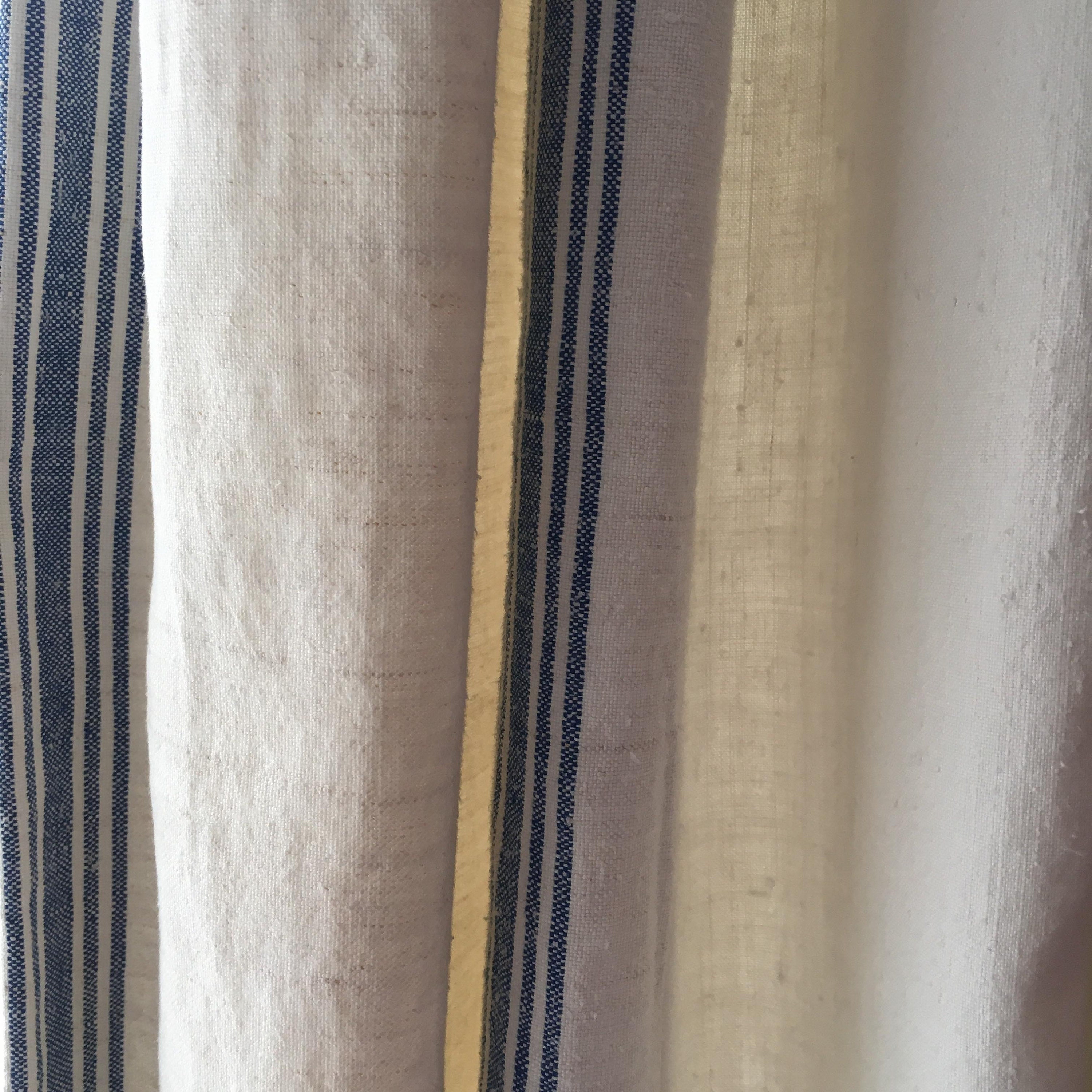 So if you are planning some new curtains or blinds do check out the range of natural sacks with stripes, natural sheets or the dyed sacks and dyed sheets for inspiration. And if you can't see what you want or need some assistance with measurements, do get in touch.