Hearing that brands in the fashion world like Burberry are burning clothes and that record quantities of fast fashion is being sent to landfill seems a world away from the make-do-and-mend of the eras that we, at beyond France, take inspiration from. 
If you have seen some of the programs or read articles about the wastefulness and environmnetal impacts of fashion, here is an antedote. 
In this blog we will highlight some of the ways that fabrics were reused and salvaged and how that inspires us in the Beyond France collection. 
Patches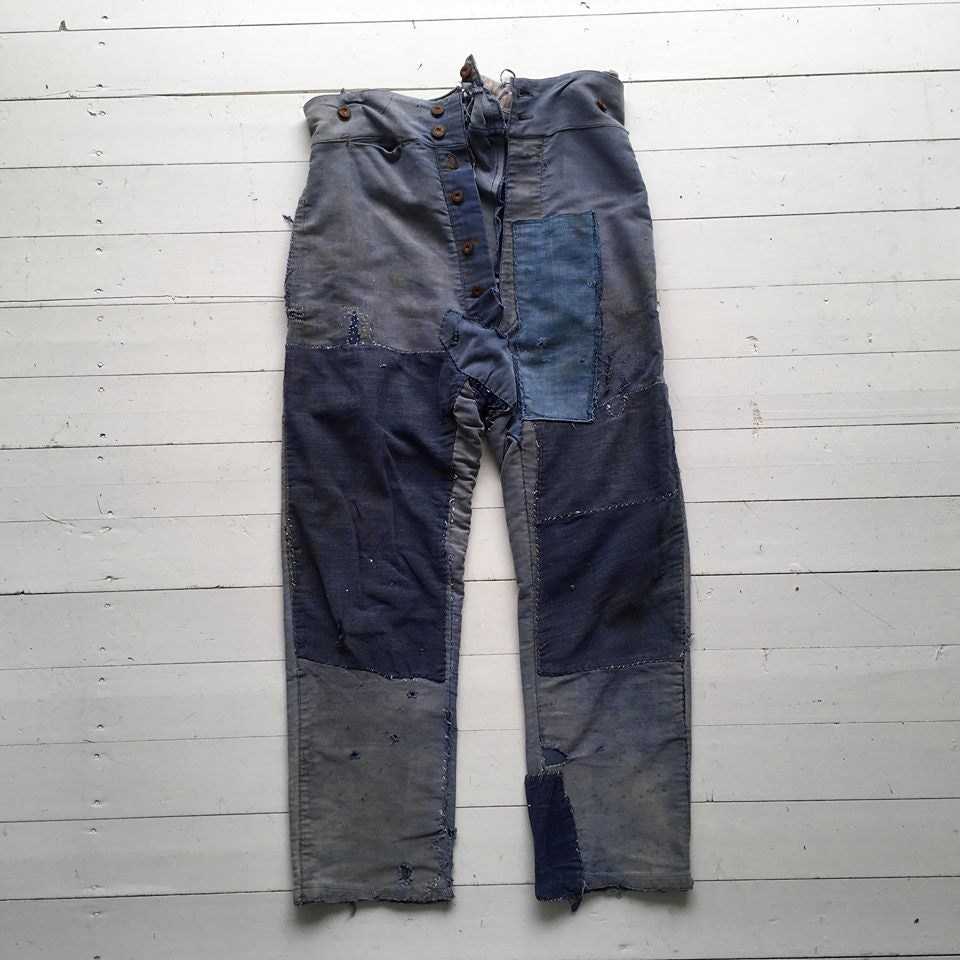 Patching clothes and grain sacks for reuse makes sense when the fabrics were handmade and good quality. Why wouldnt you patch a hand spun linen sack or original pair of moleskins rather than make or buy new. The above moleskins are a wonderful example of someone's favorite trousers. They are French from the 1930's.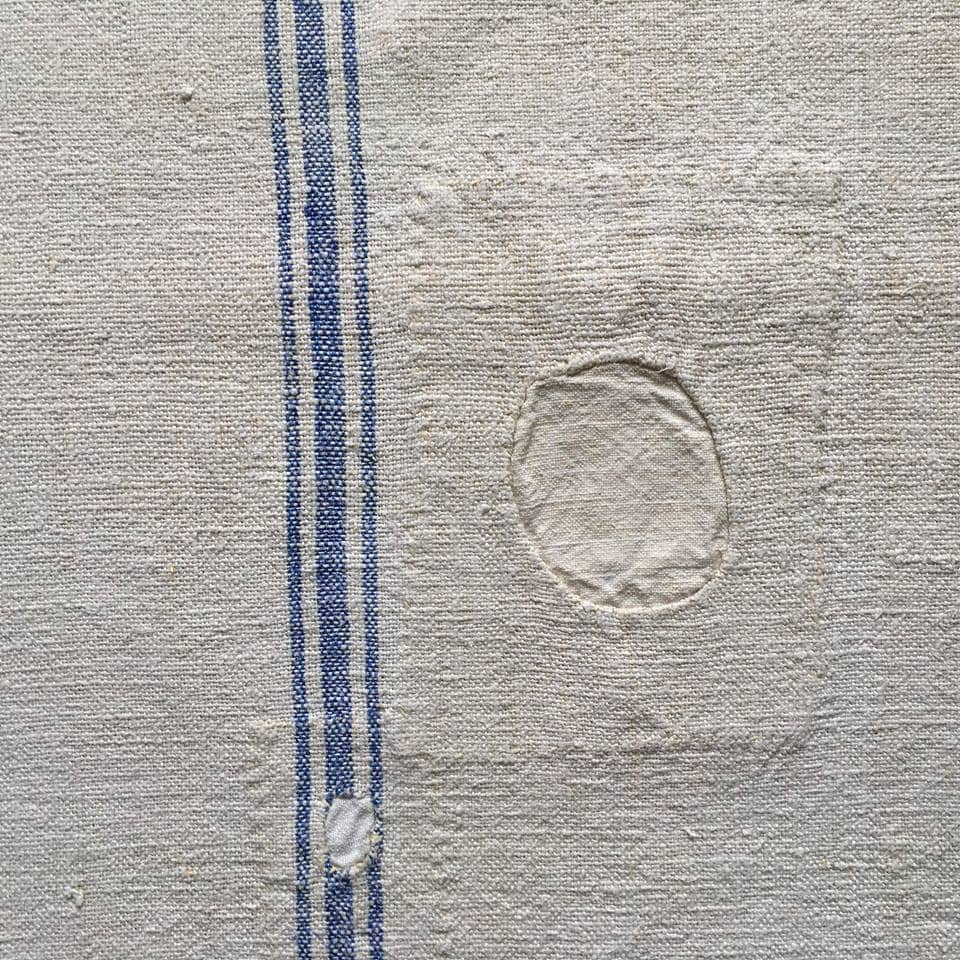 We have a selection of patched grain sacks for sale. We think that even with ptaches these can be used for upholstery projects, making a feature from the patches. 
See the selection of patched grain sacks 
Patchwork 
Patchwork has a long tradition around the world and is a great way to use up off-cuts for big and small projects. We were excited to find this throw made from offcuts of vintage French ticking fabric, in blue and pink checks and stripes, that had been lovingly stitched together.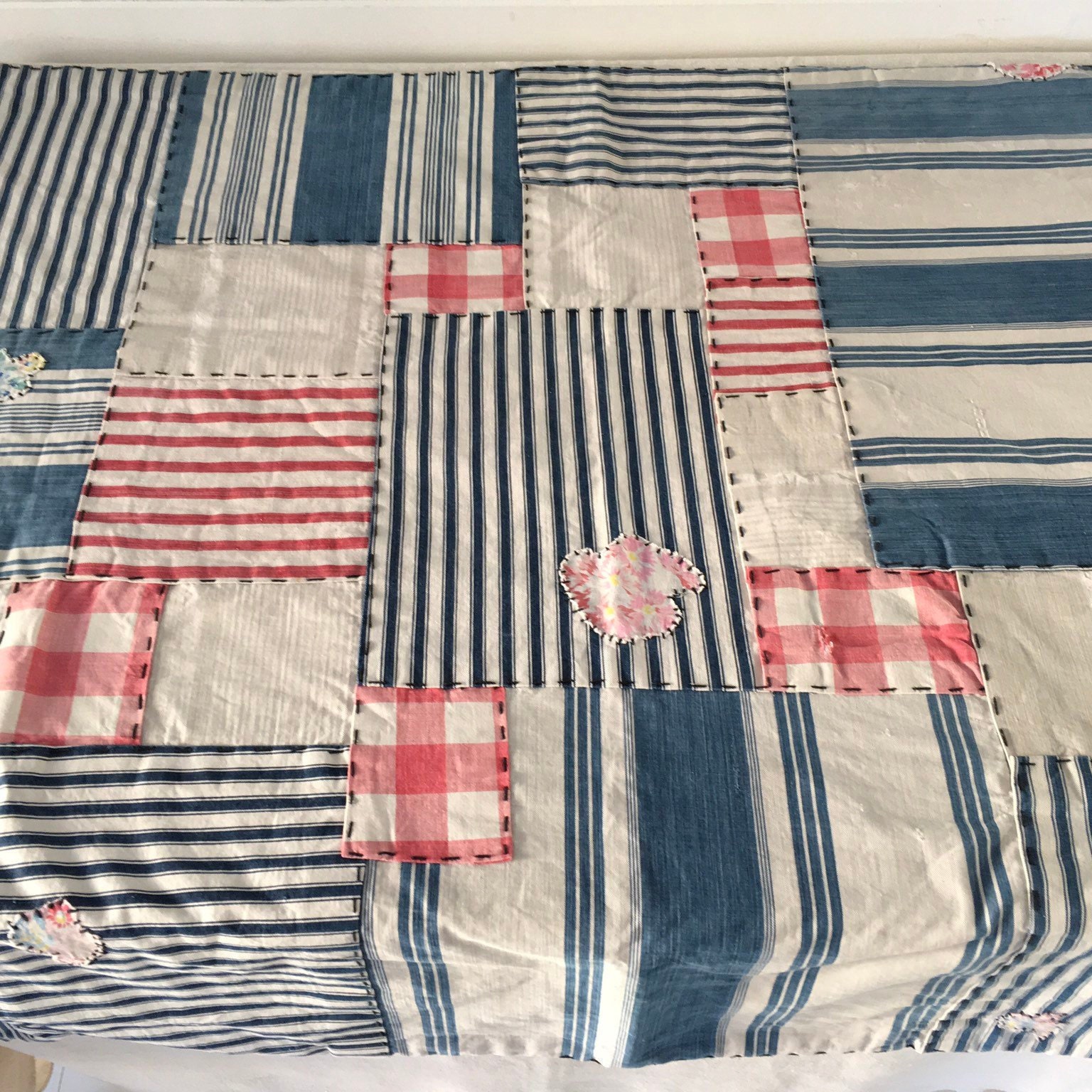 This is throw is a one-off piece 
Lavender Bags
We use up off-cuts from cushions and upholstery projects to make our lavender bags, filling them with homegrown lavender.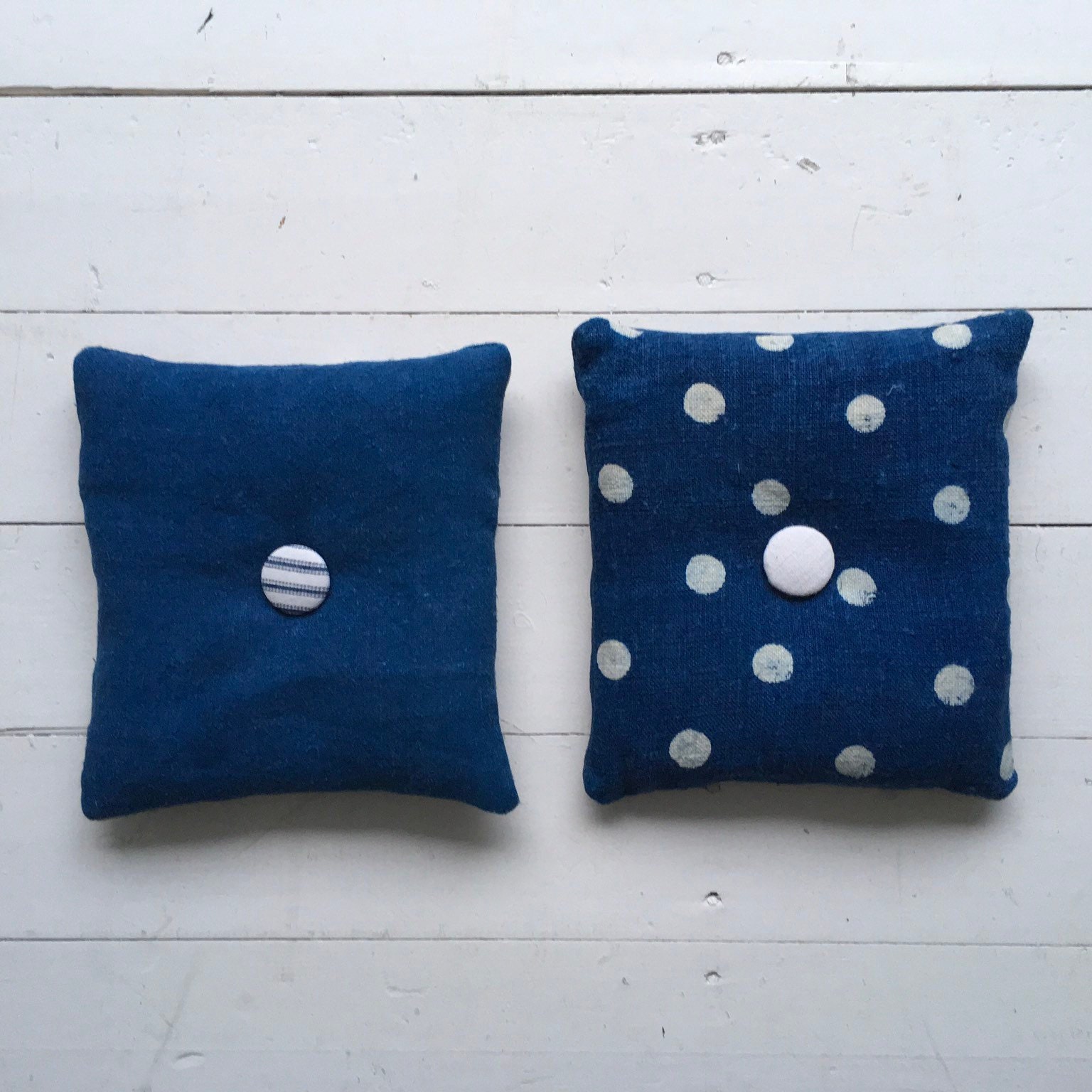 Rag Rugs 
Where is the 'away' in thrown away?  In bygone eras people reused everything so threadbare clothes would end up as rag rugs. We often find ones that have woollen sections and we have even found nylon stockings included.
The wonderful thing is you can often see the fashionable patterns of the era within the rag rugs such as flowers and polka dots, .  
Due to the layout of the wooden clapper board houses, the Swedish rag rugs are often very long so we cut them down and bind the ends with strips of surplus vintage fabrics.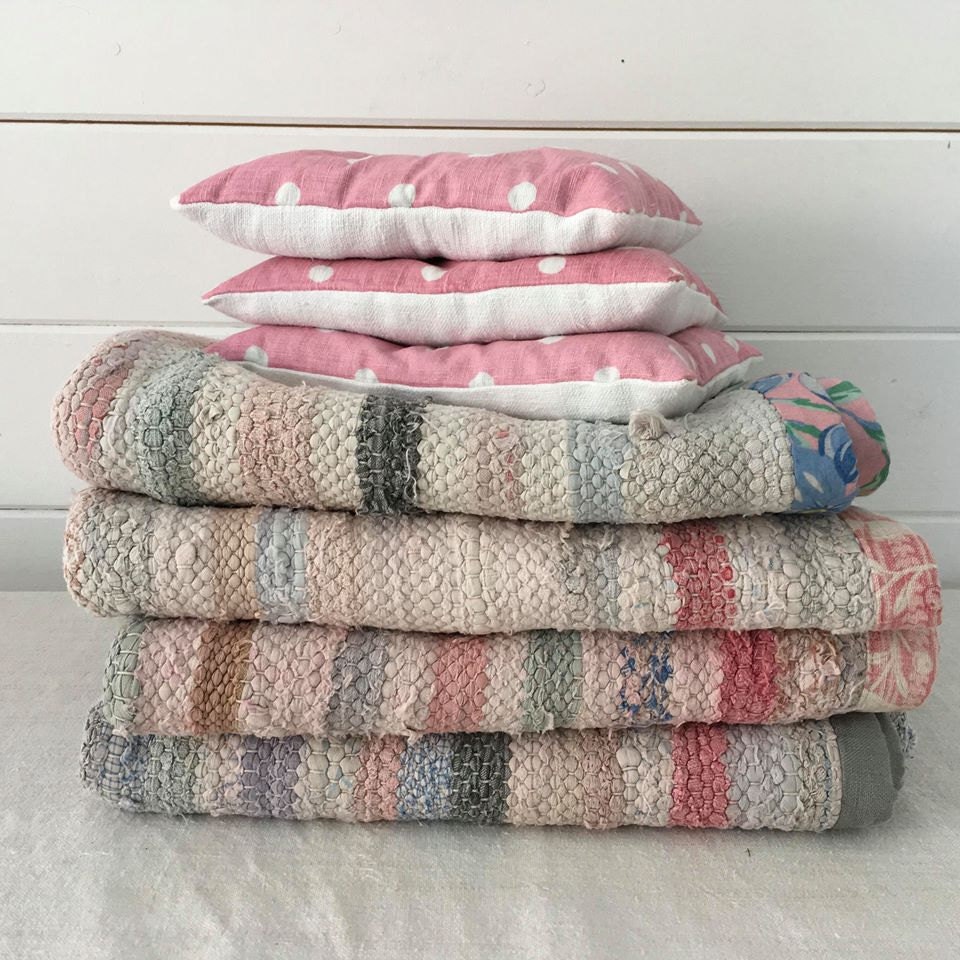 As rag rugs were made from old rags, each one is individual. See the current selection here.   
So as modern brands are being asked to clean up their acts and consider 'circular economy' practices- making things more repairable, reusbale and easily recyclable. We would suggest they take some advice from the past and start patching and rag rugging- imagine a rag rug made of Burberry fabrics!