If you fancy a re-style but don't fancy getting out the paints or changing the furniture then there are some easy tweaks that can create a new look with your existing set-up 
Headboards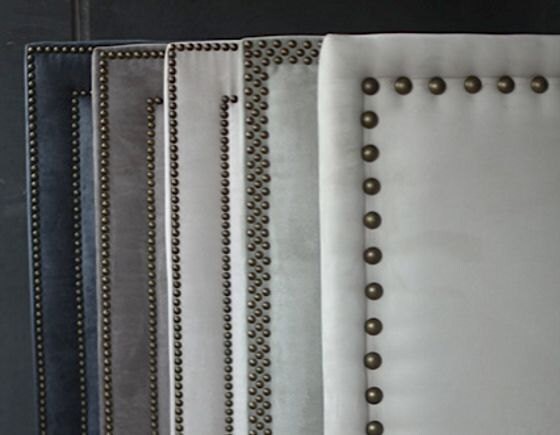 If you are looking at a new fabric headboard* or have some fabric that you think would be ideal for a headboard revamp then there are a few style options to consider:
diamond button tufting with fabric buttons or brass tacks.
a flat finish with piping or buttons.
a double sided, loose cover, decorative one side and plain the other.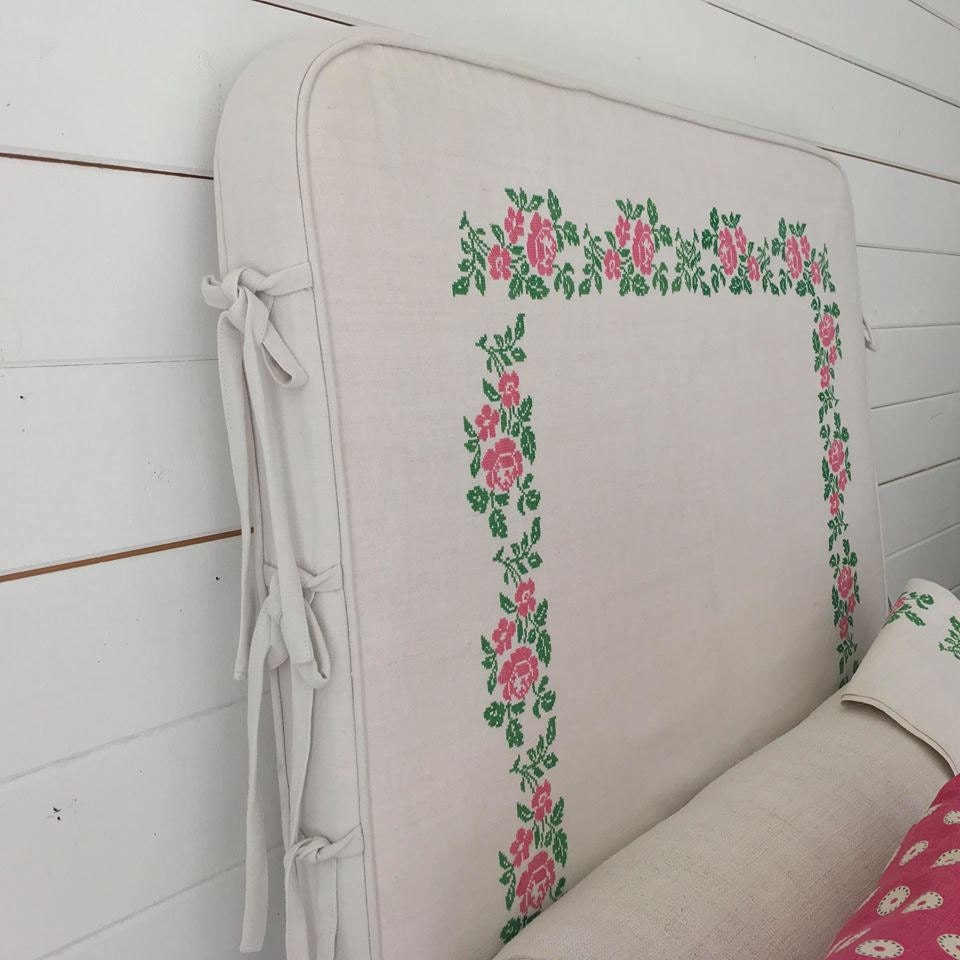 This is the style we are fond of because it can be easily washed or changed. We made this one recently from a vintage tablecloth and focused on bringing out the border pattern, which is then framed with piping and has decorative ties on the edge and plain on the other side. The loose cover slips on to the headboard and fastens with poppers at the bottom, a bit like a duvet!
To make headboard covers, we would use a vintage bed sheet or a decorative tablecloth. 
Cushions and Bolsters
A bed made with an array of different sized and shaped cushions creates a striking effect in a bedroom. We like to include bolsters as they differ from square and rectangular pillows and are great for resting legs on or providing lower back support when reading.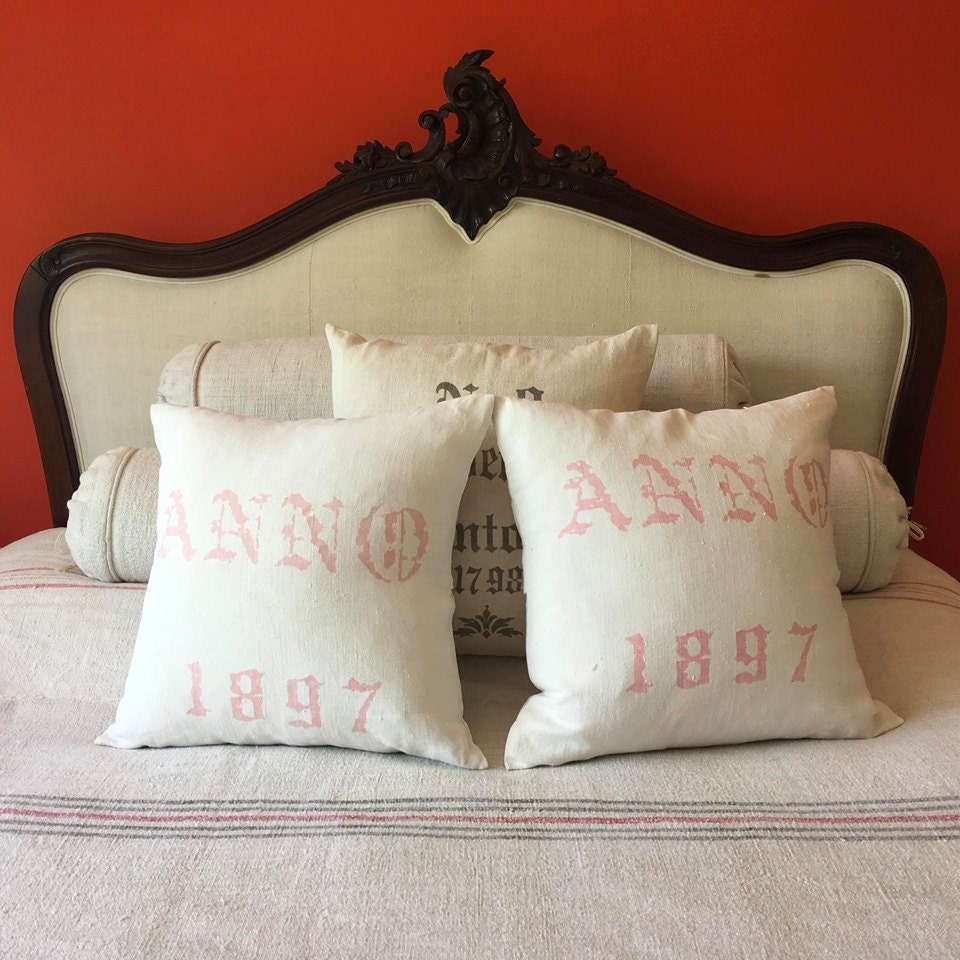 As with cushions, loose cover bolsters are always preferable as they are easier to wash and change with the seasons.  We custom make vintage linen bolster cushions to your specifications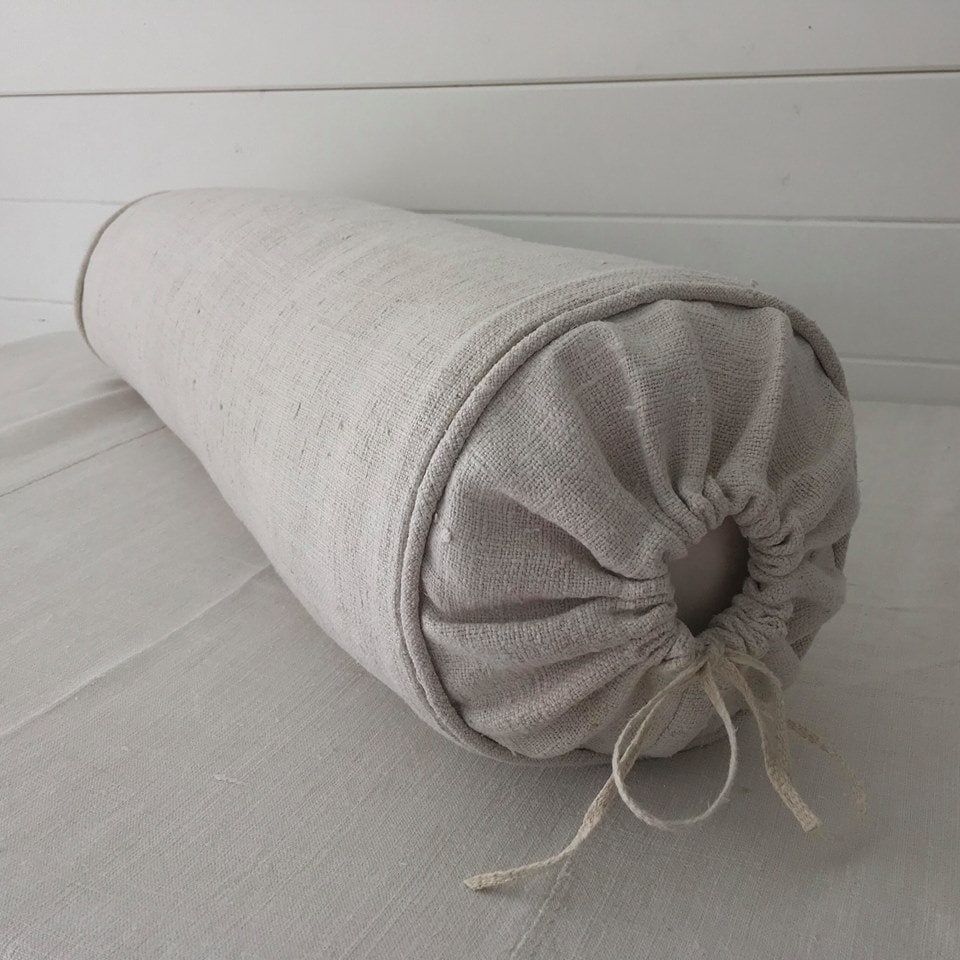 Bench Box Cushions
Wooden benches or window seats are always nicer with a soft cushion to perch on. These can be made simply by stuffing a grain sack with a pillow or we do offer a bespoke bench box cushion making service.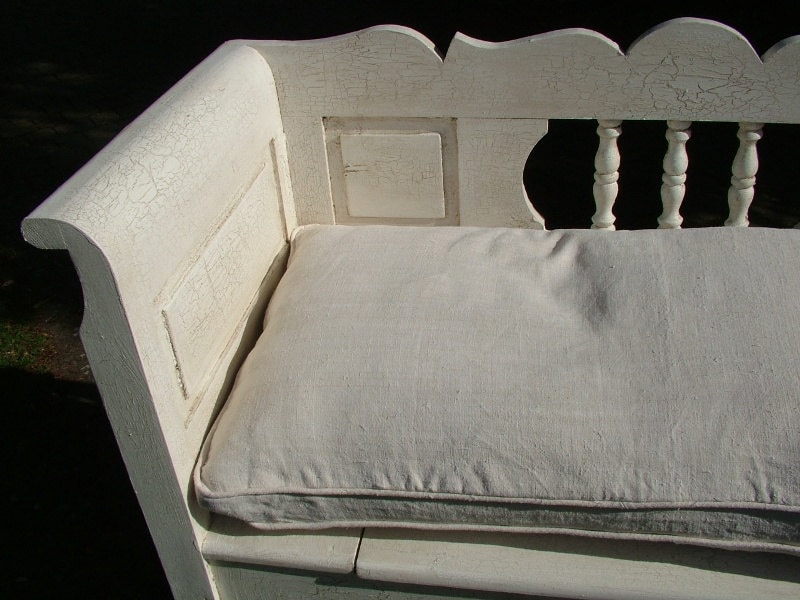 If you have any upholstery projects you would like to discuss, do get in touch and we can advise you on how much material you require. 
*As we love reuse we would always look at working with the existing headboard and reupholstering it in different fabric. But if you do decide you want to go brand new make sure yours goes to a shop that can sell it on rather than the tip!