Many moons ago, when Beyond France was first establishing, one of the signature items was lavender hearts that were loving handmade and stuffed with UK hidcote lavender.
After Maud bought her property in Hungary, near the Croatian border she thought she would try growing lavender to see if the yield would be sufficient to fill all the lavender hearts. Turns out the Lavender loves the hot climate in Hungary and annually Maud has a crop of lavender to harvest.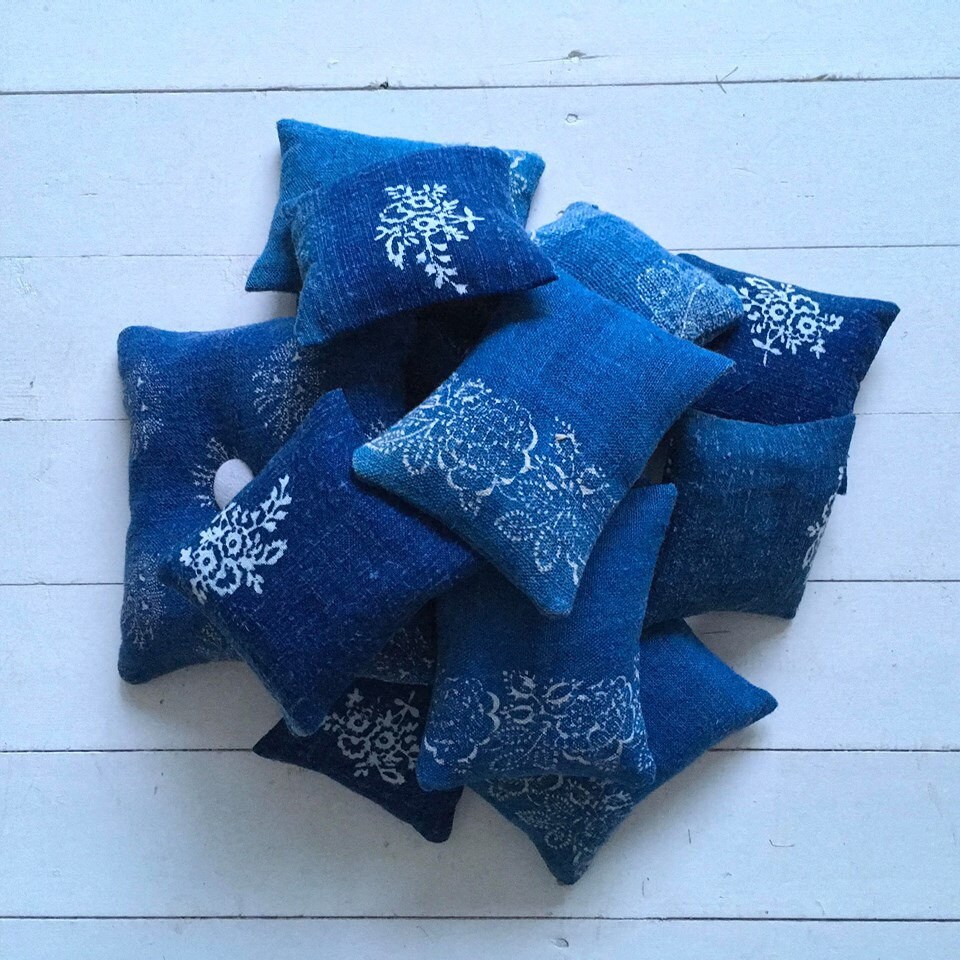 Over the years, the product lines have developed with the business changing  from lavender hearts to lavender pillows using the vintage indigo linen which is also made in Hungary. 
You can see the latest collection of lavender bags and pillows here.
History of Lavender 
Lavender has been used for hundreds of years in many Middle Eastern and European cultures for its calming and relaxing properties.  Historically it was known as spikenard and it even makes an appearance in the bible for "anointing the feet of jesus" (). According to its history goes back 2,500 years when "the Romans used Lavender to scent their baths, beds, clothes and even hair. 
They also discovered its medicinal properties."  Its antiseptic and anti-inflammatory qualities include soothing burns and bites, sunburn and internally for indigestion and heartburn. 
Lavender bags have traditionally been used in closets, and  drawers to keep clothes smelling fresh and put under pillows to induce sleep. Apparently many insects aren't keen on the smell so lavender has been used to repel 'moths, fleas, flies and mosquitoes' (Mother Nature Network)  
Growing Lavender
Lavender is a wonderful edition to any flower border. It is popular with the bees when it is in bloom, and a bush smells wonderful when you brush past it. Lavender likes to be in a sunny dry location which is why it grows so well in Hungary.  Maud is a fan of the Hidcote variety which is blue but there are now many other varieties that are pink and purple.