As well as selling online, Maud (Beyond France owner) also sells her vintage linens at antique and decorative living fairs around the country. 
She goes twice a month to Kempton Racecourse for Sunbury Antiques Fair and once every couple of months to the South of England Showground for 'Ardingly' Fair . 'Newark' is on the Newark Showground Nottinghamshire,one in August and again in October. 
The Country Brocante at Daylesford Organics, Harvest festival is coming in September!
At these fairs there is a real variety of items from different eras and styles from Georgian furniture to 50's Art Deco and cart wheels to galvanized buckets.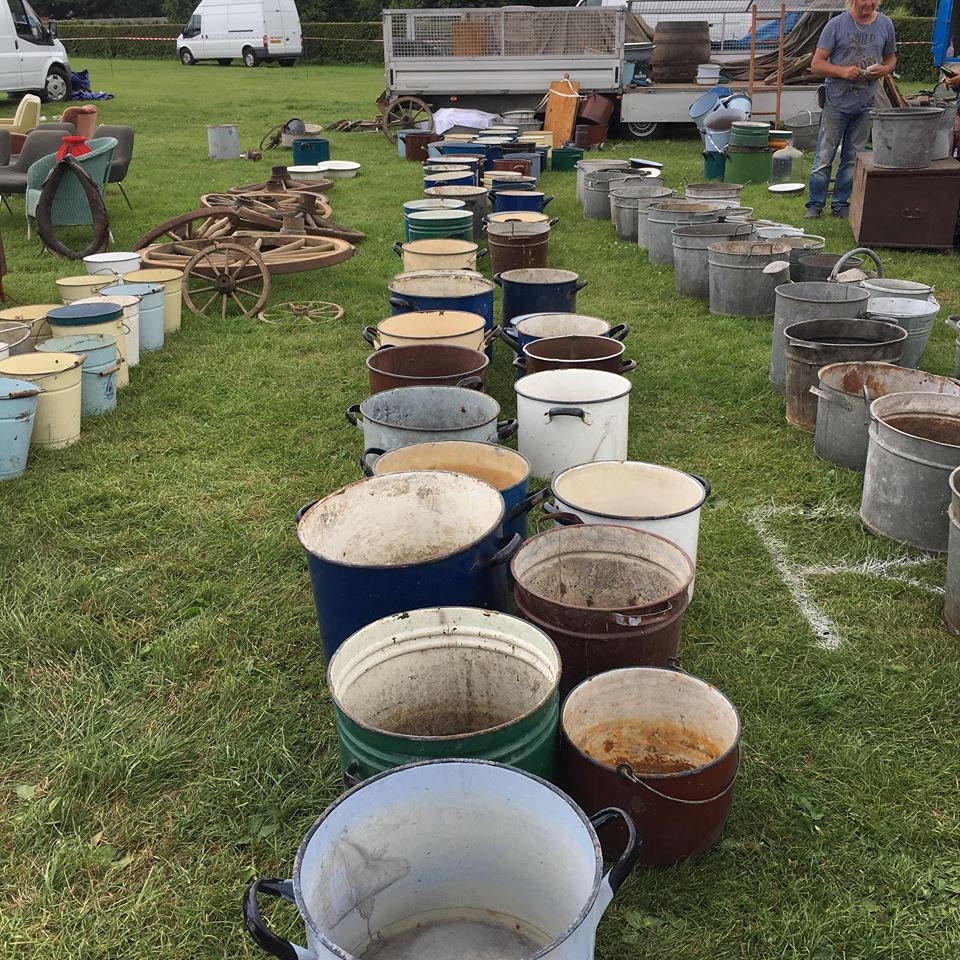 Maud is in The Textile Tent at Ardingly and Newark; generally near to people selling French and European shabby chic, vintage and upcycled furniture .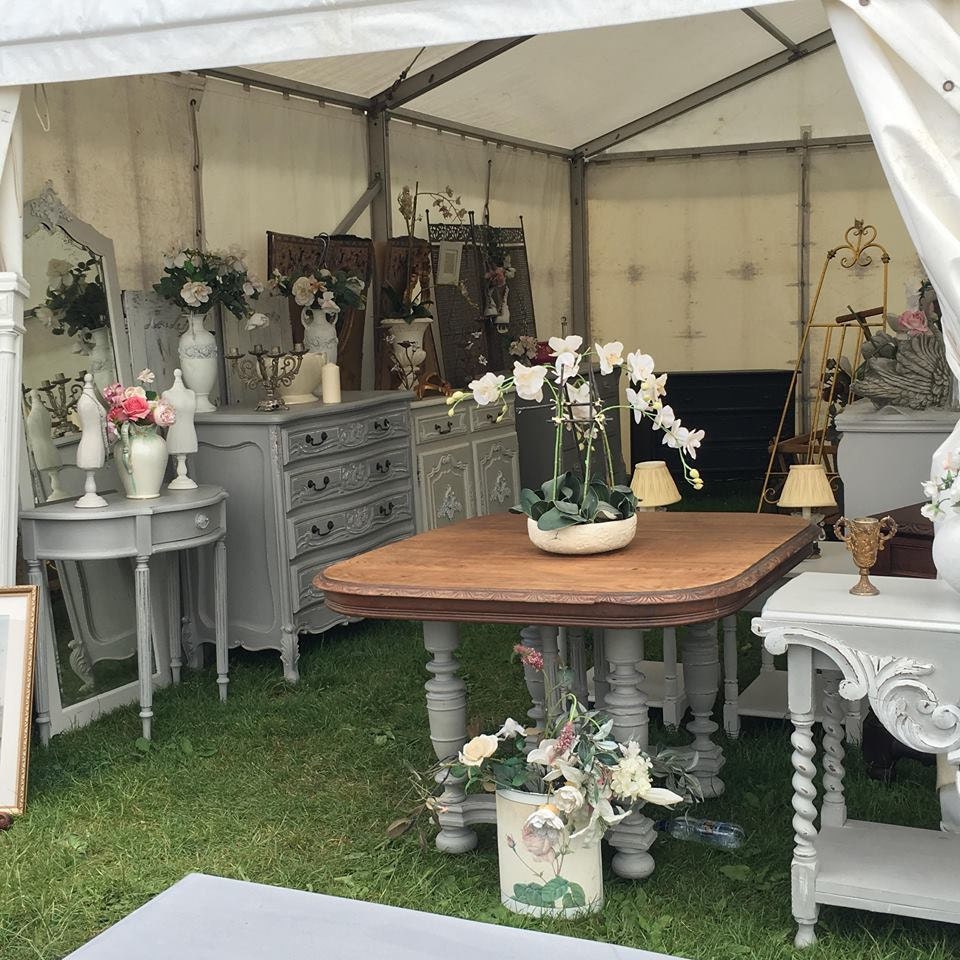 Maud doesn't just sell vintage linens at these fairs either, she also sells Hungarian pottery and galvanized jugs.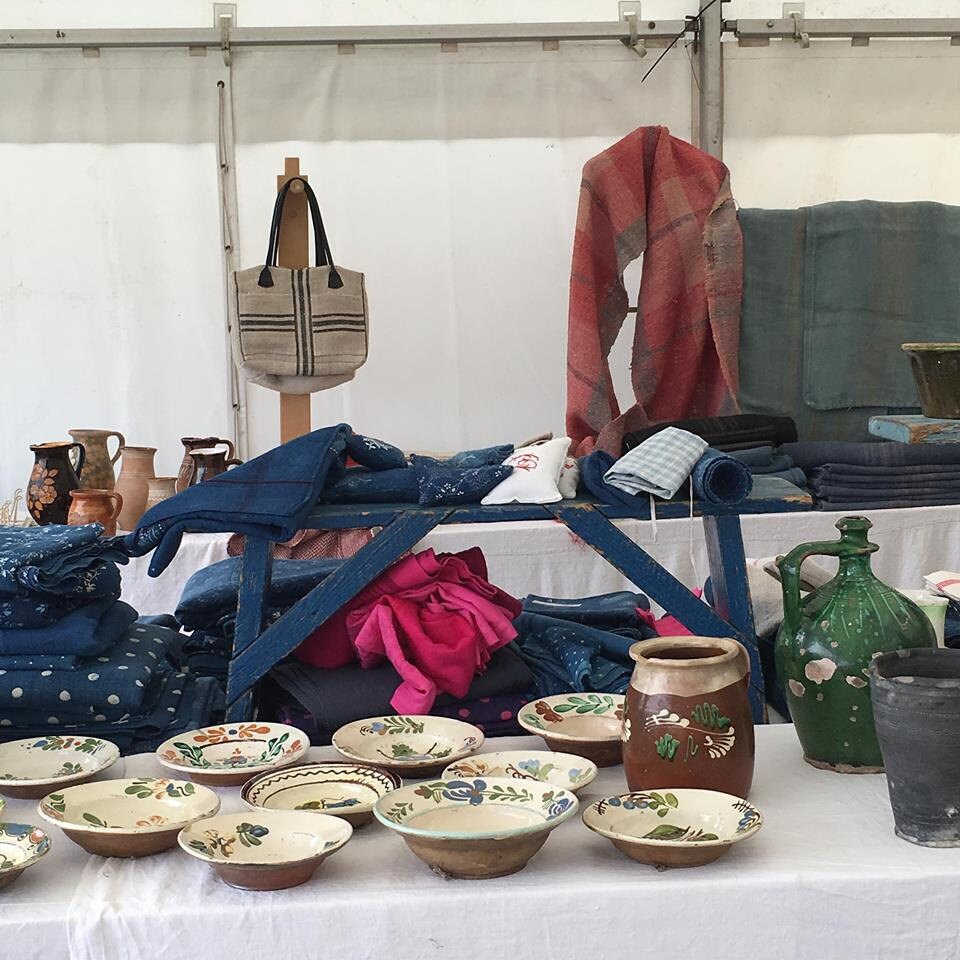 She recommends if you want to get a bargain to come early, as the antique buyers arrive at first doors. although if you arent so keen on a 6am start then there is always lot's to see if you arrive mid-morning!
The benefit of attending a fair over online ordering is that you get to touch and feel the linen and also find one-off furniture pieces that may never make it on an online shop. 
The next Ardingly Fair is  17th and 18th July at the South of England showground, near Haywards Heath.
 The next Newark Fair is on 2nd and 3rd August at the Newark and Nottingham Showground   
Sunbury Antiques Fair is on the second and last Tuesday of the month at Kempton Racecourse. 
The Country Brocante is on 22nd September at Daylesford Organic
You can see what other shows Maud is attending on the diary.