In order to keep the Beyond France shelves of beautiful vintage stocked up, Maud travels to Hungary five to six times a year to visit her linen and ceramic suppliers and spend time at her Hungarian house. 
Whilst she is there, she always tries to get to a market or two to see what other historical treasures she may come upon. The market at Pecs is always a particular favorite because of the journey there, across the Danube.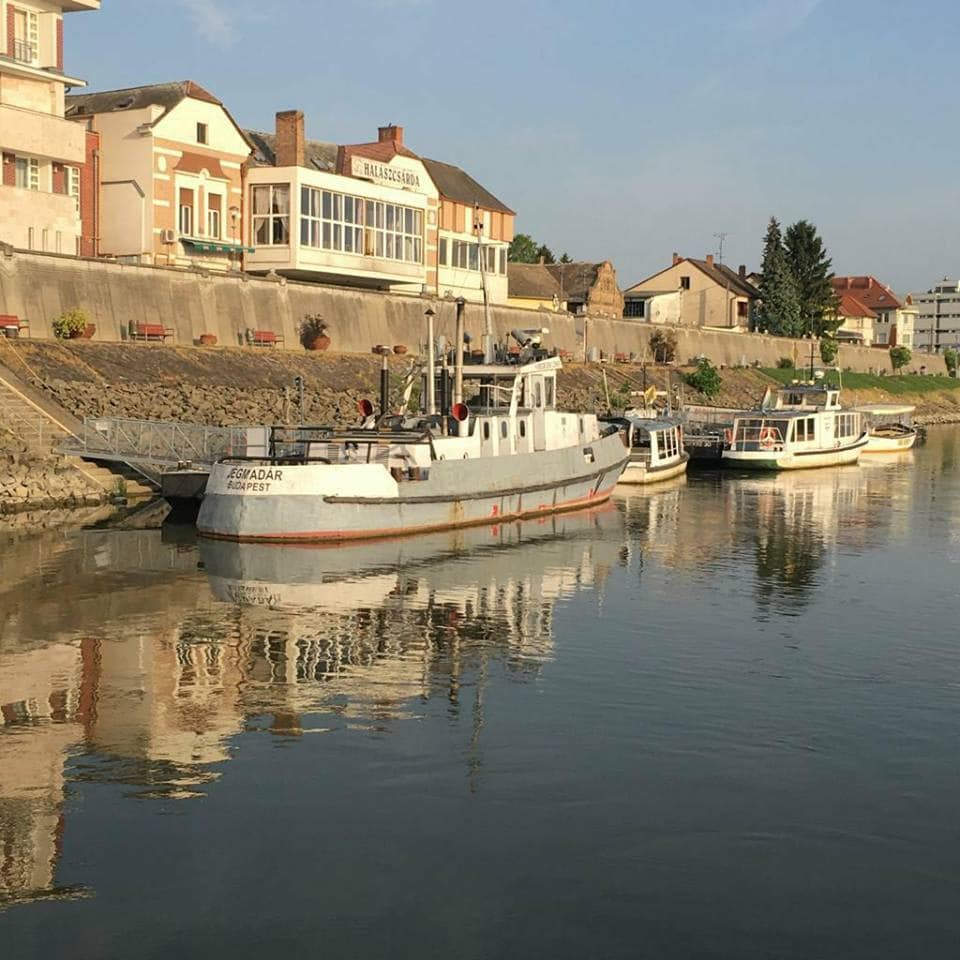 Early one morning in late April, Maud set off on the river boat in Mohacs enjoying the warm early summer air (Hungary is always much warmer than the UK, especially in the south next to the Croatian border).  
Arriving at the market she was greeted by the smells of 'langos', deep fried dough with garlic; and cherry strudel. The market is large and consists of everything from locally grown fruit and veg, people making brooms to carboot style clear outs and antique dealers. The first purchase of the day were geraniums to decorate the vorgang (the long veranda on a traditional one storey Germanic-style house).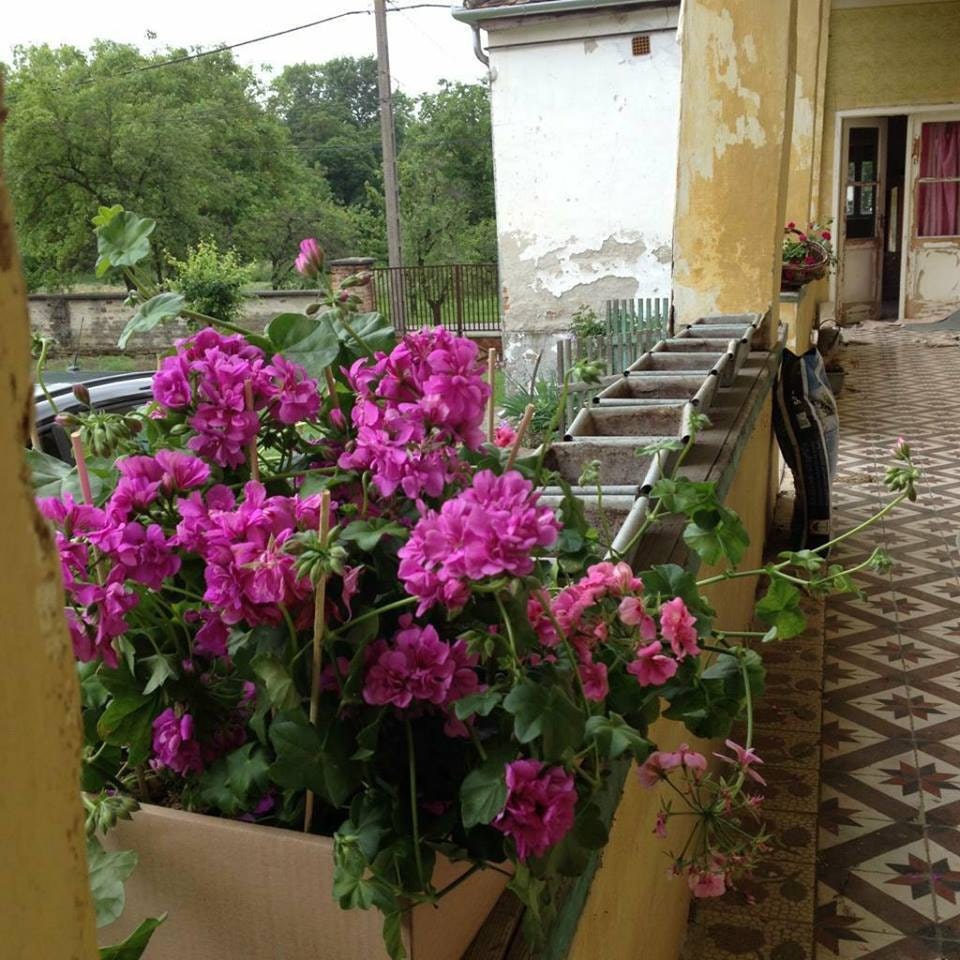 As Maud was roaming around the antiques section, something spotty caught her eye! Polka dots are a favourite pattern of Maud's and a traditional print for Hungarian fabrics, including tablecloths and skirts; which Maud buys regularly. What she had never seen before was polka dot book covers.
  Maud couldn't believe what she had found, her eye for spots had alerted her to a whole collection of traditional illustrated children's books with an array of coloured polka dot covers. Each one is a different story about children by individual writers from the 1960's.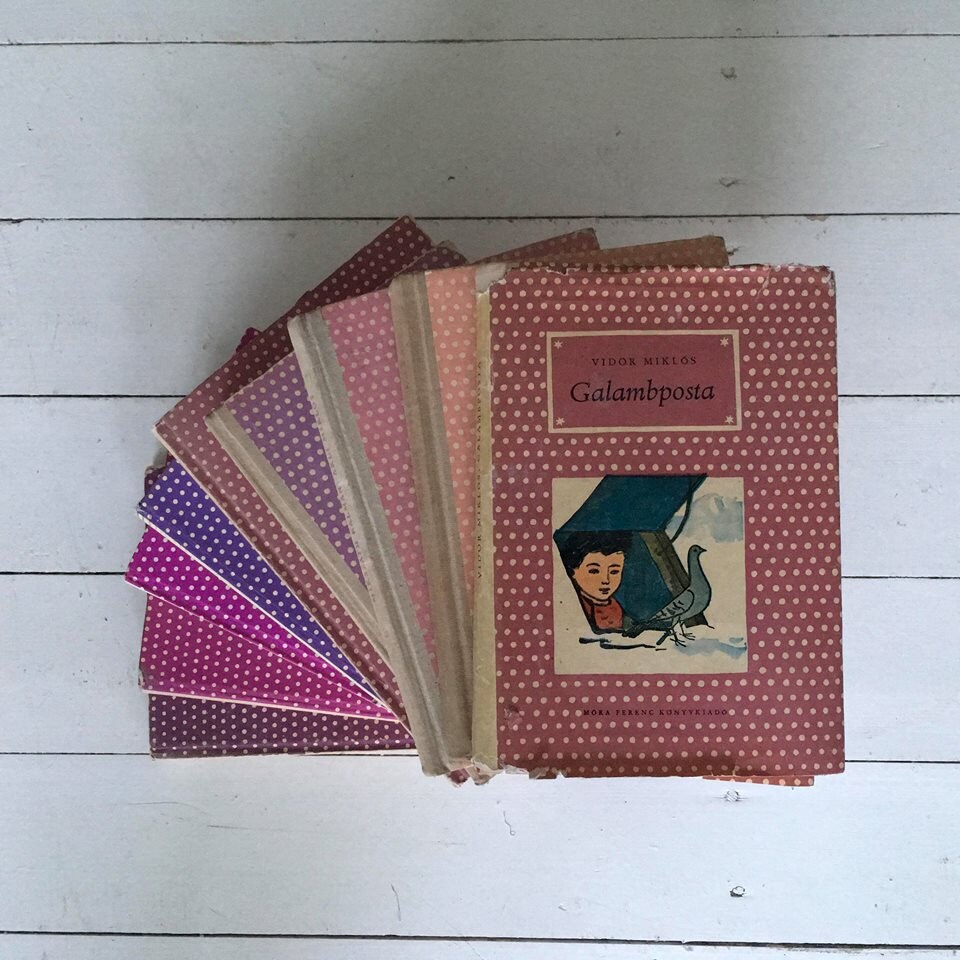 Naturally she snapped the whole collection up and is making them available to her many customers around the world who have Hungarian heritage, and are always seeking something to connect them with their mother country.  Unfortunatly we can't offer translations, but the one above is called Pigeon Post!