Vintage rag rugs are the ultimate in 'waste not want not' chic. They are made from pieces of scrap material woven together on a loom- everything from old dresses to denim jeans and stockings can find their way into a rag rug.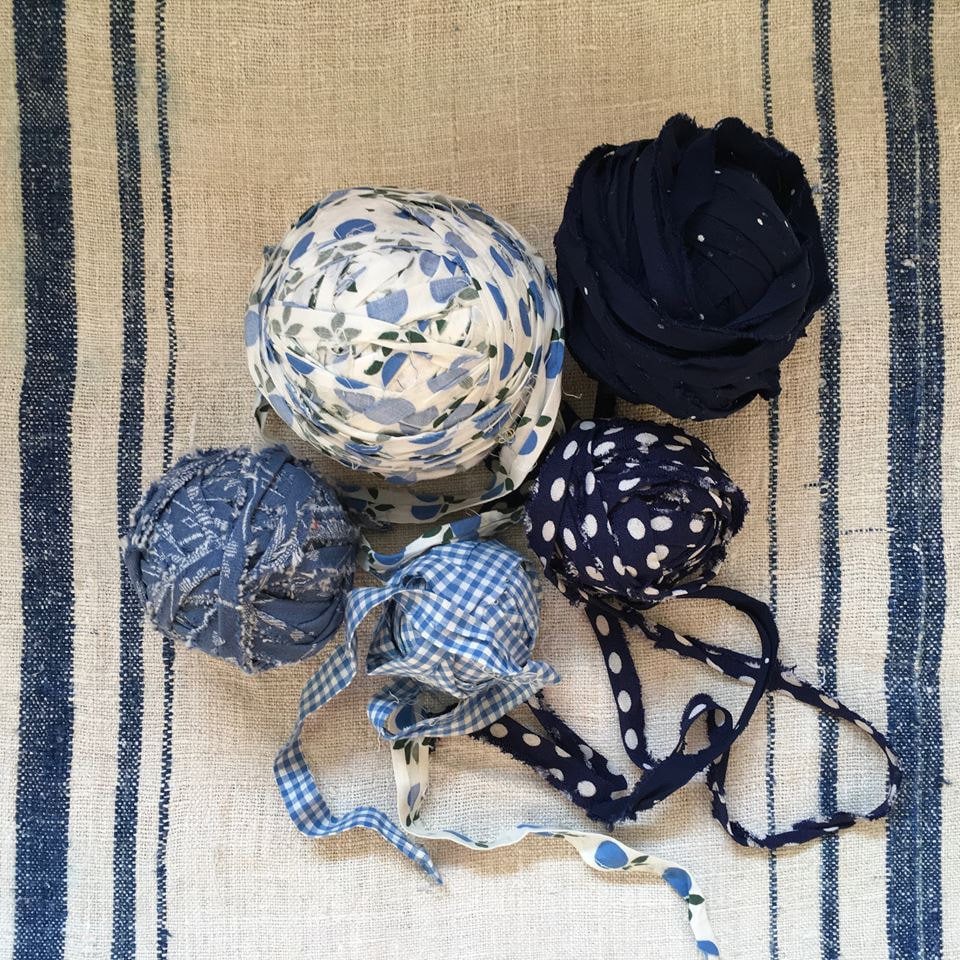 At Beyond France we source our vintage rag rugs from Hungary and Sweden. In these countries the houses were often on one level with central doors going from room to room. This meant that the rag rugs were often very long.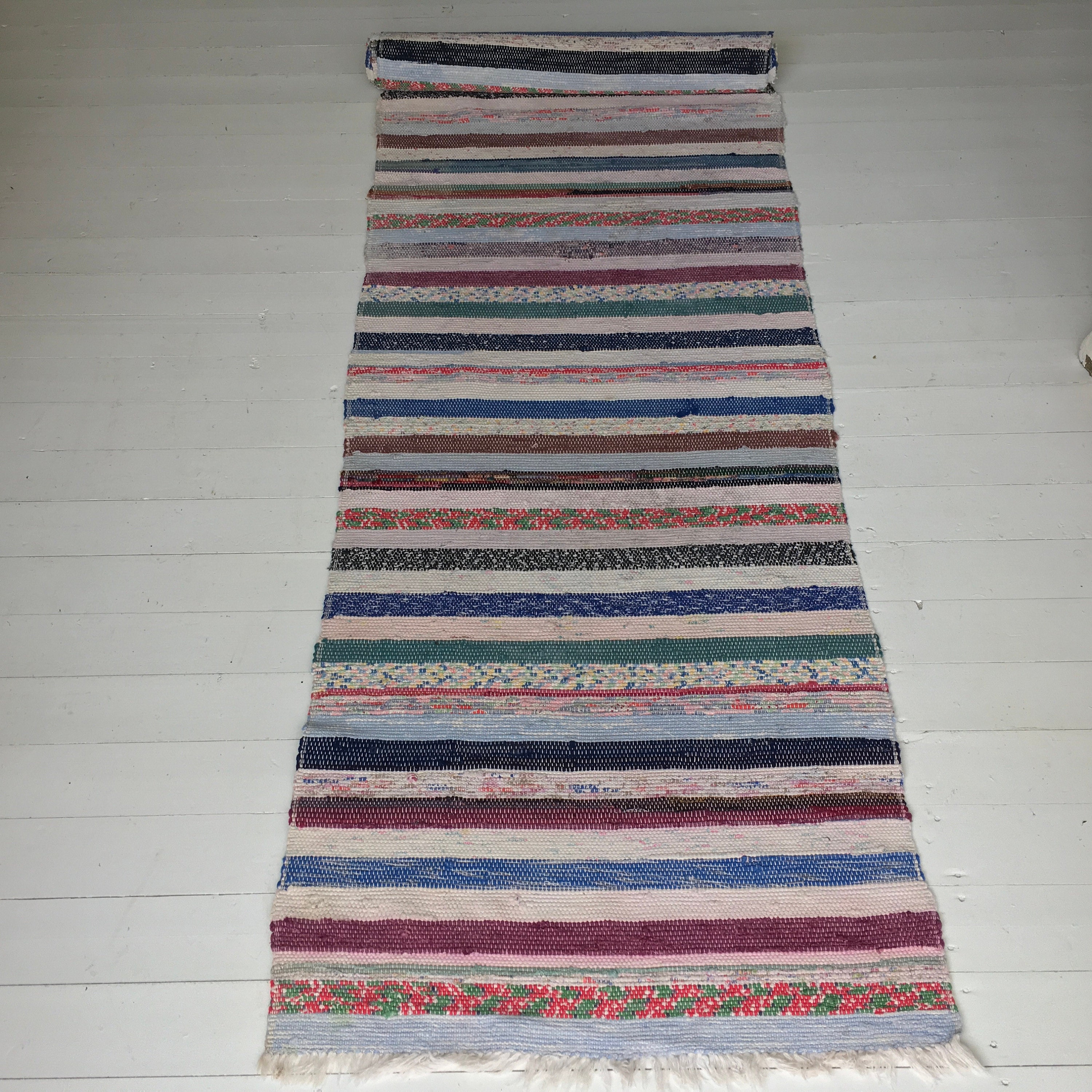 These days to account for smaller rooms, we cut the rugs down and bind the edges with vintage fabrics.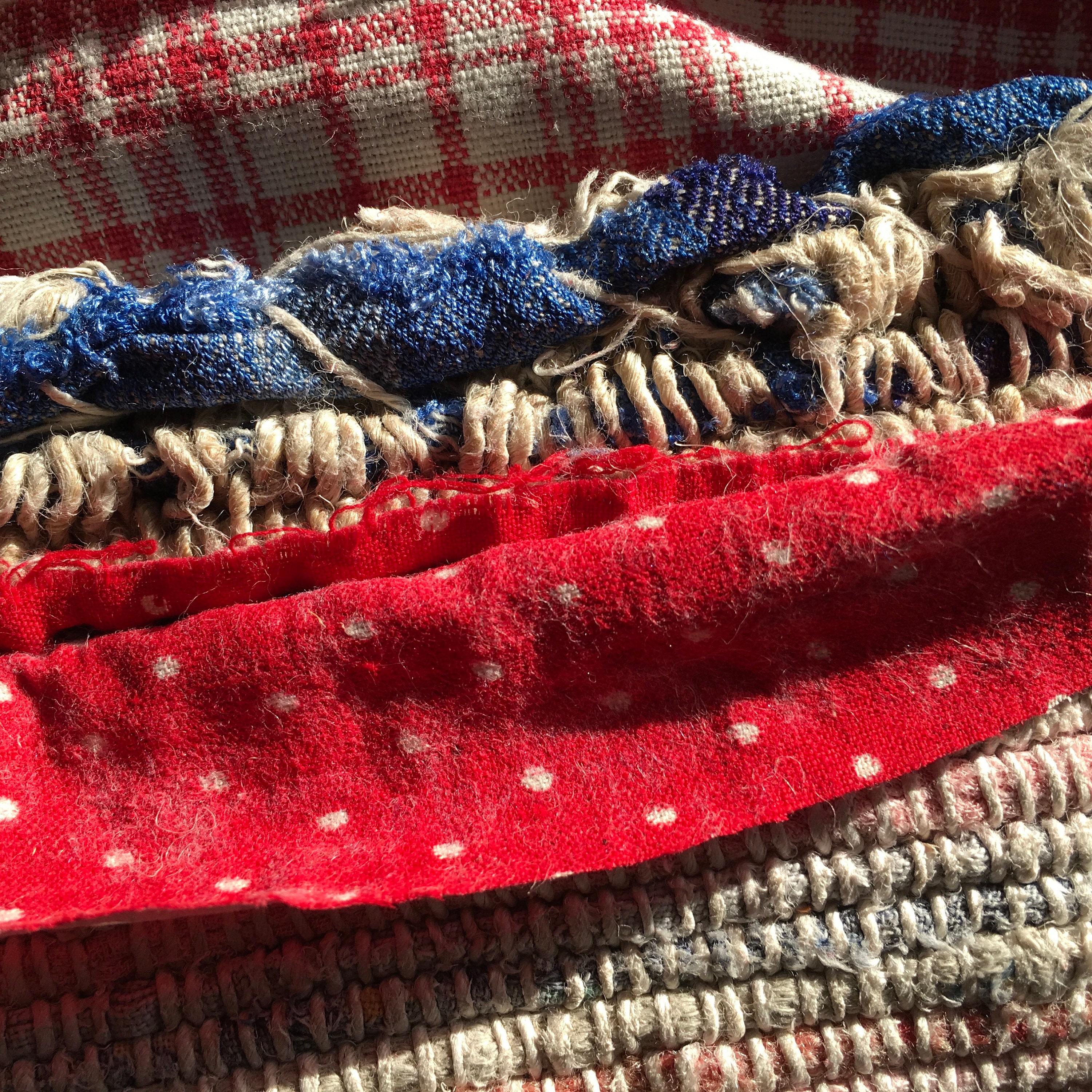 Cleaning rag rugs?
If you wondered how to clean a rag rug, then we recommend putting them on a cool wash and hanging to dry - they are old clothes after all.
Specific lengths?
If you have a specific sized rag rug in mind, don't hesitate to get in touch and we can advise what is currently available or what we can cut to size.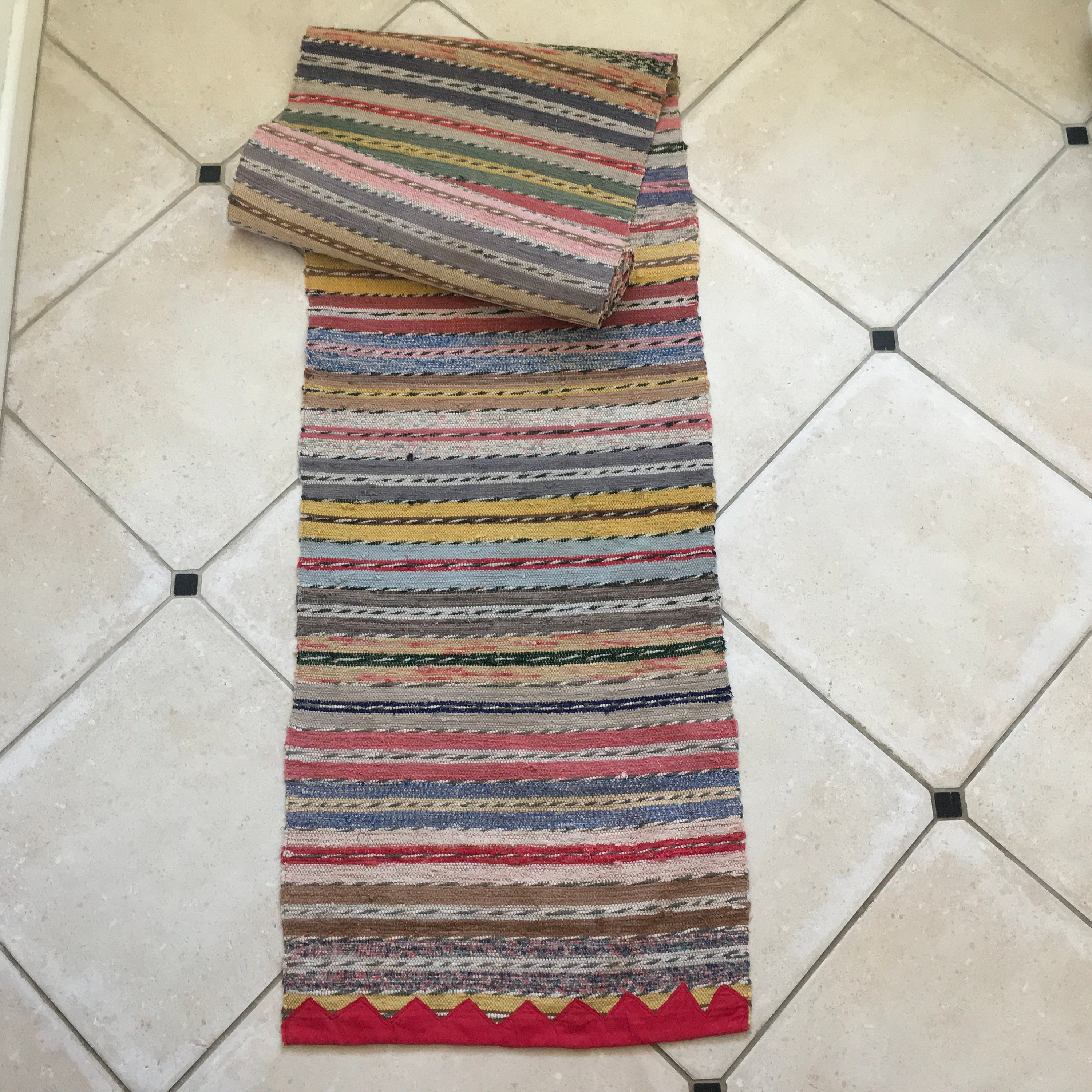 Check out the array of colourful vinagte rag rugs that we currently have available here.