Chair Upholstery Tips
At Beyond France we sell a lot of vintage linen and linen sack cloth for upholstery projects so here are some things to consider if you are embarking on a upholstering a chair:
A full reupholster or loose covers?   
Loose covers can make sense if it is just the arms that need repairing or if you have animals or small people - so that you can wash the covers.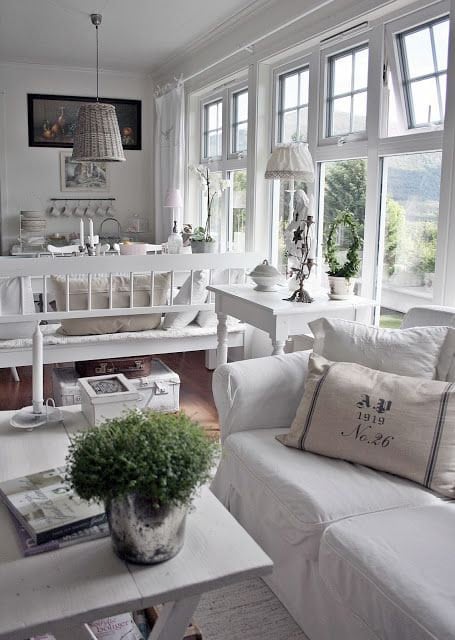 (image from lisjeastrid.blogspot.no)
What type of vintage fabric is suitable?  
For a full re-upholster it needs to be something that has a reasonable weight to it, so not a fine French linen sheet. 
The Hungarian handspun linen is great because of it's strength and durability. 
Vintage grain sacks are great for upholstery and these come in a range of weights thicknesses, and the stripes and monograms can be used for detail.  
Is Indigo-dyed linen fabric safe to use for upholstery? 
We have upholstered many a chair with indigo dyed sack cloth fabric. 
There are just a  couple of things to remember:
 Hand-dyed indigo is a natural process and is therefore sensitive to sun-light. 
Also be careful putting anything wet on to an indigo upholstered chair.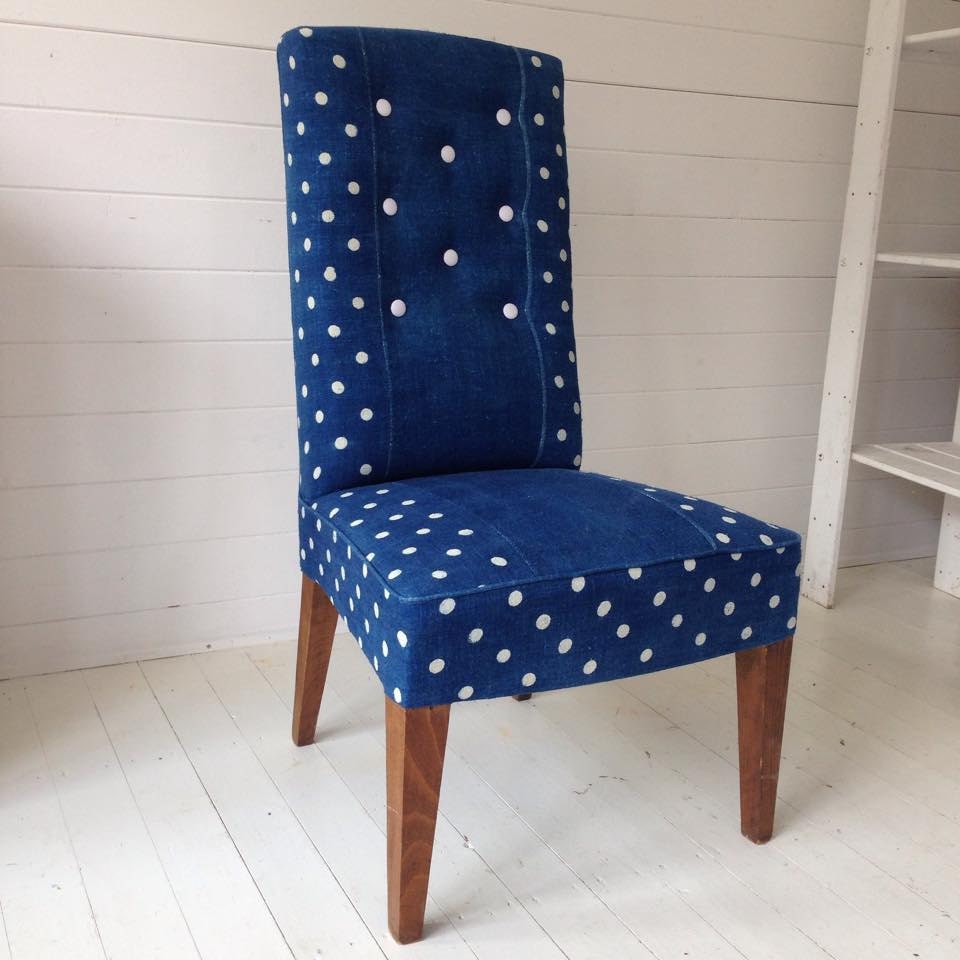 How much vintage fabric is required to upholster a chair?
From our experience we suggest four vintage linen grain sacks or two Hungarian vintage linen sheets to fully upholster an arm chair.